2022
Since the early 1980's, VFW Post 970 has held its Buddy Poppy Drives at Hickam AFB to commemorate patriotic dates. Today, VFW Post 970 has expanded its locations to include the Pearl Harbor Navy Exchange (NEX).
All donations collected from passing out Buddy Poppies must go to a relief fund that can only be used to support the military members, veterans and their families in need and to support youth and educational programs.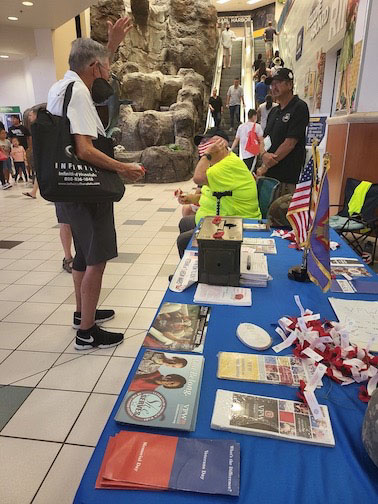 This was the first time we were allowed to set up inside the NEX since the start of the pandemic.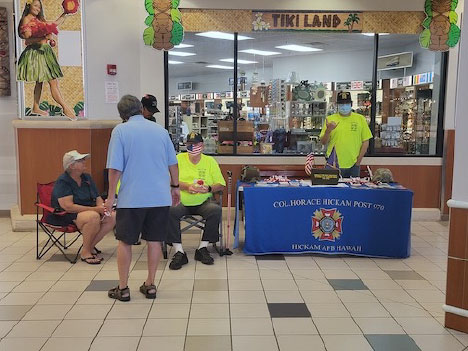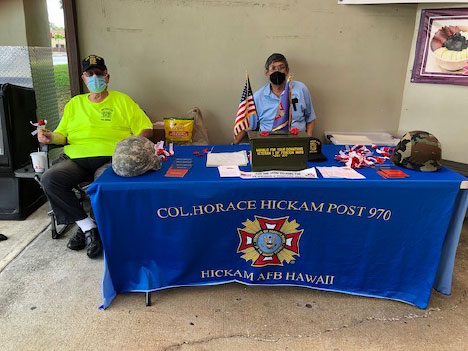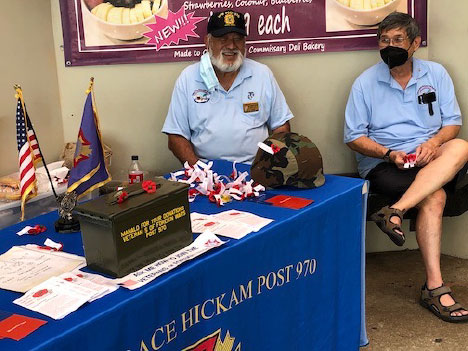 The VFW Buddy Poppy program also provides compensation to the disabled and needy veterans who assemble them.
Our next Buddy Poppy drive will be November 12-13, 2022