VFW Post 970 is the most active VFW Post in the State of Hawaii. Having been recognized Nationally for some of their service projects. In 1997 VFW Post 970 was the first VFW Post in the State of Hawaii to receive National Honors being designated as an "All-American Post". In 2021 VFW Post 970 received its eleventh "All-American Post" designation.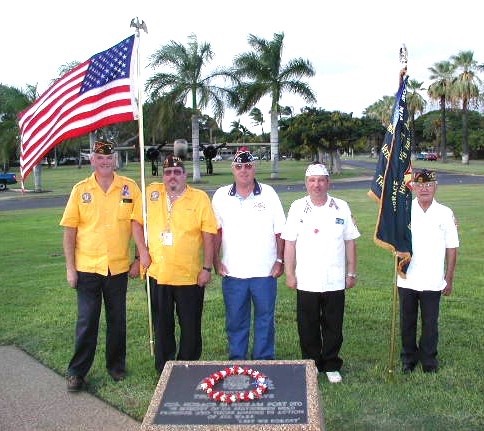 July 3, 1986 VFW Post 970 dedicated the first plaque at the Hickam flagpole in memory of U.S. servicemen held prisoner and those missing in action of all wars "Lest We Forget"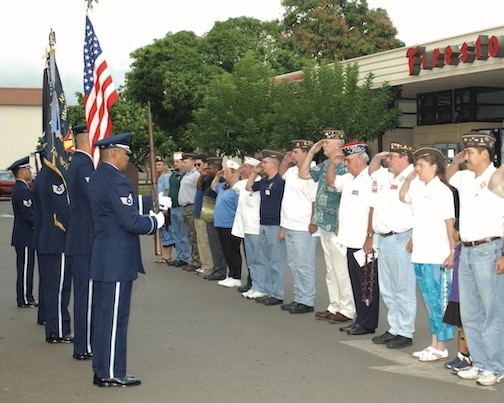 In 1981 VFW Post 970 dedicated a plaque commemorating the end of Operation Homecoming that brought the POWs back from Vietnam April 4th, 1973. The plaque was placed at the Hickam AFB gas station near to where the POWs first stepped back onto U.S. soil. A few years ago, the Operation Homecoming plaque was removed from the Gas Station and rededicated across the street from the Gas Station.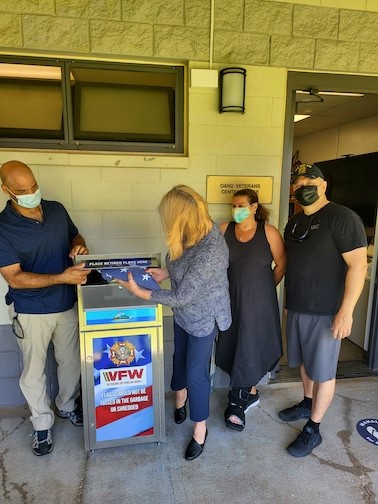 September 20, 2021, VFW Post 970 donated a Flag Depository Box at the Oahu Veterans Center, 1298 Kukila St., Honolulu, Hawaii 96818
The retirement of an American flag is a time-honored tradition and one that carries a great significance. VFW Post 970 can take your unserviceable American flag and properly retire it.