Since the early 2000's, VFW Post 970 has had a presence at the biannual Great Gun Show at the Neal S. Blaisdell Center. Participating with the general community and promoting veterans' outreach.
The Fall Gun Show October 1 – 2, 2022 at the Blaisdell Center 1000-1700 hrs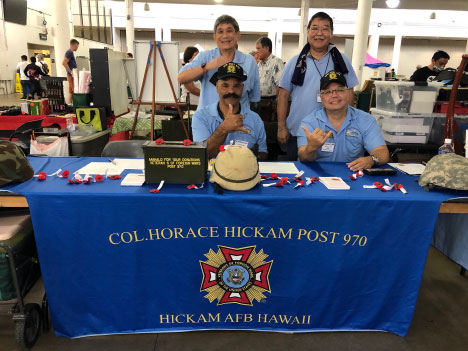 Thanks to comrades Walter Lai, Eric Yonamine, Phil Branch and Sean Mattimoe. Unseen comrades Amnath Hamilton and Calvin Yonamine.
Our Spring Gun Show is tentatively March 18-19, 2023 at 1000-1700
Neal S. Blaisdell Center
777 Ward Avenue
Honolulu, Hawaii 96814.