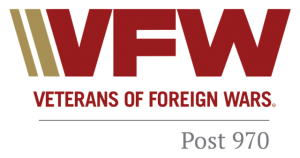 16 February 2019
Aloha,
As Commander of Veterans of Foreign Wars (VFW) Post 970, I am writing to request a donation of items that we would distribute to needy area veterans.
VFW Post 970 is dedicated to serving local veterans especially those in urgent need. We also provide substantial support to Community and youth organizations such as the Boy Scouts of America, Civil Air Patrol and local High School JROTC units to name a few.
I am hopeful that your company might have products to donate. We typically distribute clothes, footwear, food and hygiene items. We also accept damaged goods that are still usable.
Your company's support would greatly advance our important mission. Moreover, your gift is tax-deductible.
Again, Mahalo Nui Loa for taking the time out of your schedule to read this letter and entertain our request. Should you have any questions or concerns or need additional information, please not hesitate to ask a Post representative or contact me.
With respect and gratitude,


Sean Mattimoe
Commander
Col. Horace Hickam — VFW Post 970
98-820 Moanalua Rd, I5-290
808-256-2546
commander@vfwpost970.com